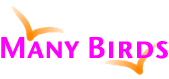 HOME
LINKS FIXED
KEY BIRD LOCATIONS IN TX, LA, MS, AL
AERIAL PHOTOS SHOT BY NOAA WITHIN A
MONTH AFTER HURRICANES RITA & KATRINA
NOAA IMAGES FROM NOAA
Farther down on on this web page, you'll find "NOAA IMAGES OF KEY BIRD LOCATIONS". To explore the official indices for viewing and downloading NOAA images, visit:
Hurricane Katrina Base Map Index Page
Hurricane Rita Base Map Index Page
NOAA IMAGES DISPLAYED WITHIN GOOGLE EARTH
If you have a fast computer running MS Windows and a fast connection (DSL, Cable, etc.), you can use Google Earth's free software to compare the post-hurricane images to pre-hurricane images. You can read more about Google Earth by visiting the Home page in the following links. Some people add value to Google Earth by creating and submitting tiny "kml" or "kmz" files for public use. To look at NOAA imagery in Google Earth, you can download two kml files by visiting the two hurricane links below. If Google Earth is running on your computer, first download a kml file to a place on your hard drive, then double-click the kml or kmz file. Double-clicking either NOAA kml file will cause it to load a NOAA index (and unenhanced photos if you choose to see them) on the Google Earth imagery. Here is my kml files showing the boundaries of The Nature Conservancy preserves in Louisiana (right-click or control-click the link to download the kml file to your hard drive before using it).
Google Earth's Hurricane Katrina Page
Google Earth's Hurricane Rita Page
GULF COAST BOUNDARIES AND PLACES FOR GOOGLE EARTH
The following link provides KML and KMZ files for overlaying many northern Gulf Coast boundaries and point locations in Google Earth - and some tips.
NOAA IMAGES OF KEY BIRD LOCATIONS
images enhanced by Malcolm Mark Swan
Listed below are post-hurricane images of migratory bird stopover locations and a few other sites of interest. I brightened the images and saved them with enough compression that they average about 1 MB apiece. That's still huge by most people's standards, so be patient as your computer downloads an image. The images were rotated so that the top of the image is oriented roughly northward. Birders may be familiar with some or many of these places. The images are listed from west to east (from Texas to Alabama), but the Mississippi order is still being worked out. The number in the name derives from the original NOAA file name. The software that opens the files may help or deter your ability to look at the whole image, or conversely, look at specific places. If a browser opens the image, it may provide a magnifying glass to zoom in or out. If zoomed in, try using the scroll bars to move around. Free software provided with your operating system may not be able to open these large images. Excellent utilities for viewing images can be downloaded from the Internet. Because the images span lots of territory, you may have difficulty finding some locations.
TEXAS AFTER RITA
HIGH ISLAND SOUTH END 26936786
LOUISIANA AFTER RITA
SABINE PASS LIGHTHOUSE
SECRET PLACE NEAR JOHNSONSBAYOU 26919784
TOWN OF JOHNSONS BAYOU 26922837
PEVETO WOODS - BATON ROUGE AUDUBON SANCTUARY 26919906
HOUSES IN FRONT OF ROCKS 26919917
HOLLY BEACH WATERTOWER 26923881
HOLLY BEACH - WEST 26923052
HOLLY BEACH - EAST 26923057
CAMERON FERRY 26925399
CAMERON - WEST END 26925379
CAMERON SEWAGE PONDS 26923737
CAMERON - EAST END 26924761
W OF CAMERON REC CENTER 26923645
WILLOW ISLE 27037474.jpg
RUTHERFORD BEACH AT BEACH 27038383
TOWN OF OAK GROVE 26926708.jpg
TOWN 1 MILE N OF OAK GROVE 26926968
EAST OF MERMENTAU MOUTH BY 15 MI 26926325
LOUISIANA AFTER KATRINA
FOURCHON BEACH 24416024
ELMERS ISLAND RD TO BEACH 24415584
EAST OF ELMERS ISLAND 24415563
GRAND ISLE SOUTHWEST 24415553
GRAND ISLE LAFITTE WOODS 24413690
GRAND ISLE NE OF LAFITTE WOODS 24413679
GRAND ISLE NORTHEAST 24413657
AUDUBON NATURE CENTER IN NO 24440712
WHITE KITCHEN PRESERVE WEST (JPG NUMBER IS BAD)
WHITE KITCHEN PRESERVE EAST
FORT JACKSON LIVEOAK WOODS 24727036
VENICE 24730165
PEARL BY STENNIS 2ANDHALF MI NW OF I10-607
MISSISSIPPI BARRIER ISLANDS AFTER KATRINA
CAT ISLAND MS GULF 24518610
SHIP ISLAND MS - WEST HEAD 24511135
HORN ISLAND WEST 24510890
HORN ISLAND MIDDLE 24510874
MISSISSIPPI AFTER KATRINA
BILOXI BEACHSIDE 24330957
WALTER ANDERSON MUSEUM 24411674
OCEAN SPRINGS EASTERN 24411644
SHEPARD STATE PARK N 24335220
SHEPARD STATE PARK S 24335220
SANDHILL CRANE RESERVE EAST 2
SANDHILL CRANE RESERVE EAST 24816241
ALABAMA AFTER KATRINA
HERON BAY S OF BELLINGRATH AL 24539223
W OF BAYOU LA BATRE AL 24538900